il Gaudium Industrial Production
Since over 26 years, the il Gaudium GmbH is specialized in product manufacturing and series production of industrial tools in large quantities for serial parts die casting and injection molding. We offer professional and friendly support for the entire process. The exclusivity of your products is guaranteed and is handled as "Original Equipment Manufacturer" (OEM).
We will manufacture your products and protect your exclusivity rights.
Injection molded parts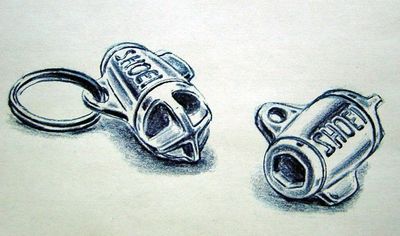 Injection molding is the most common and inexpensive method to produce large quantity items.
Since the cost of the mold tool manufacturing is high, it becomes a large sum of the necessary investment, therefore it is only profitable when production of large quantities is required.
However, injection molding tools can be used (depending on the alloy they are made of), for production of a million and even more parts.

At this point, il Gaudium GmbH is able and would like to support you throughout the process and reduce your costs.
With the help of our certified production partners in Asia, we offer high-quality mechanical components in various metals and plastics with considerable cost benefits for you.
We can naturally assure a non-copy policy and your exclusive rights (OEM production).
Based on our expertise and many years of experience, we offer you our advice in the selection of the most suitable production method for your product.
il Gaudium
escorts you throughout the complete process - planning, preparing, pre-manufacturing samples approval, production, assembling supervision, pre shipment quality control inspection (QCI) and shipping (sea or air freights, custom clearance and when required door to door service).
il Gaudium GmbH offers a wide range of services:
1. Project management and supervision in Germany
2. Technology consulting
Within our comprehensive consultation, we have an early indication of eventual problems and inform you in advance on alternative materials and/or production methods. Our partners analyze and modify if necessary your components and assemblies, develop proposals for a design suitable, process-reliable and cost-effective manufacturing.
3. Cost-effective tool and mold
In our tool manufacturing facility in Asia, we produce industrial tools for die casting and injection molding of serial parts. Customers who request to fabricate dies for new products repeatedly, find that we are the optimal partner at their side. The marketing success of a product is not always predictable, therefore low tooling costs result in a significant risk reduction.
4. Repetitive Manufacturing
il Gaudium is well known for the cost effective planning of mass, high-demanding production components, in medium and large series.
5. Logistics
We handle the entire shipping and import process, including preparation of all necessary documents, certificates and deal with all customs formalities for you.
6. Follow-up of your project in Germany
We are pleased to be your local contact by any request you may have.
Please contact us now for your free useful support!